Let Rich Break the Ice
You've planned the event. You're bringing a group of people together. They're mingling at a cocktail party in a hospitality suite. Most likely they just got off work. Perhaps they drove or flew into the event that day. They need to relax. They need to be entertained. Most importantly, they need to be brought together.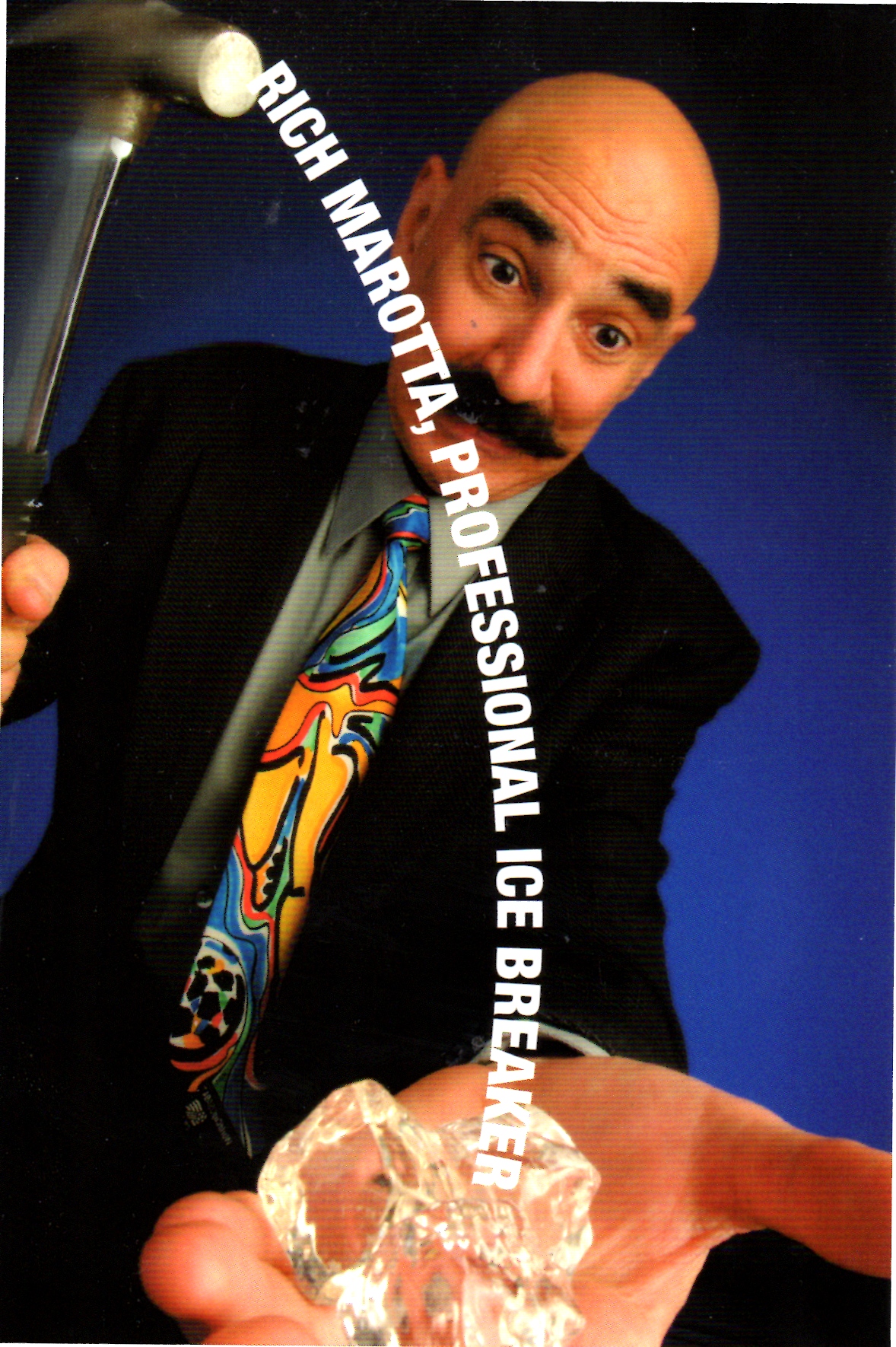 Cocktails and hors d'oeuvres are not enough.You need someone who can everyone laughing and talking. You need an Ice Breaker.You need Rich Marotta. Rich is a professional entertainer who specializes in fun. He knows that the key to a successful event is people enjoying themselves and having fun. Let him do the difficult. He'll bring the laughter… you'll get the applause!